SOUTH HAVEN MARINA - Fish Cleaning Station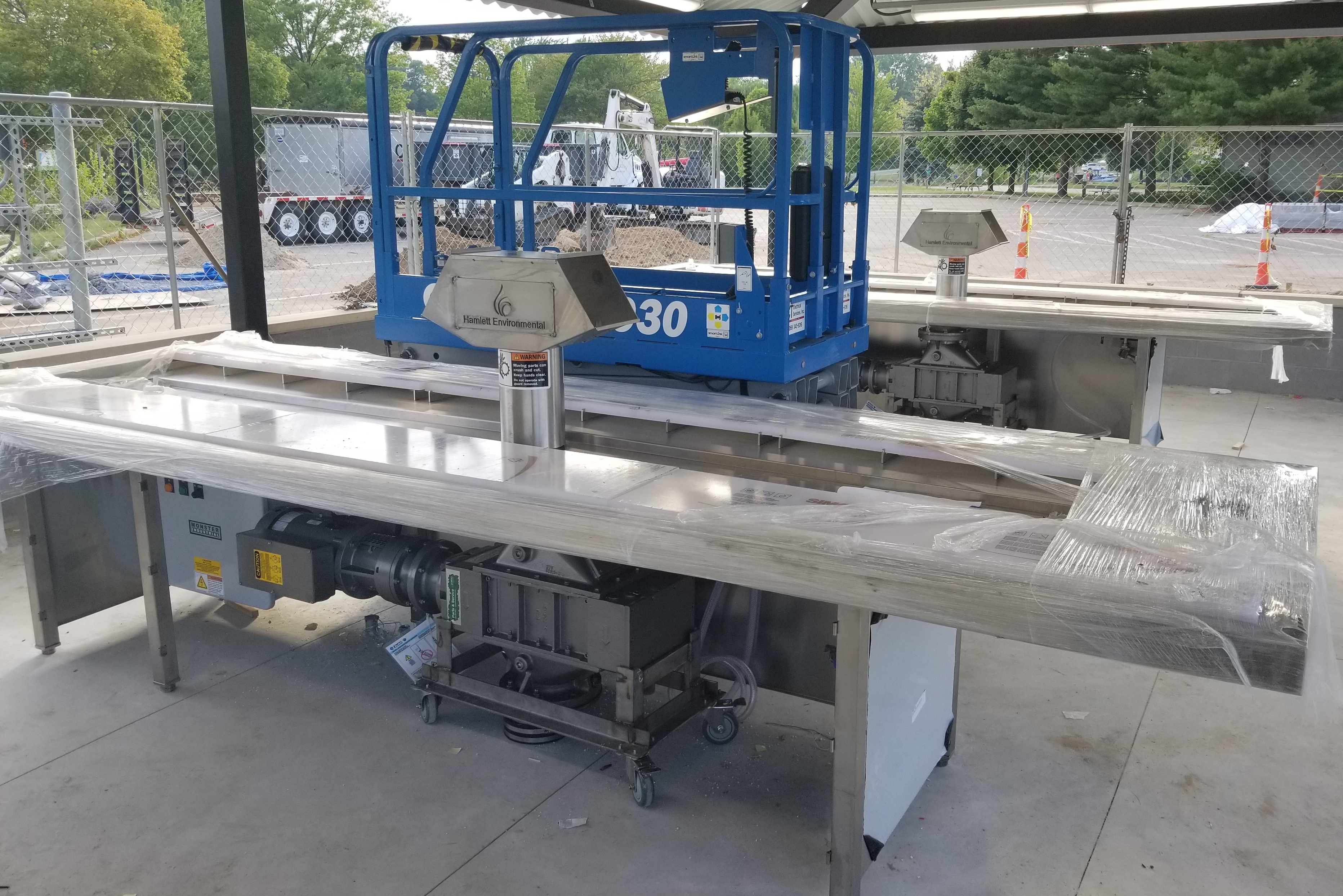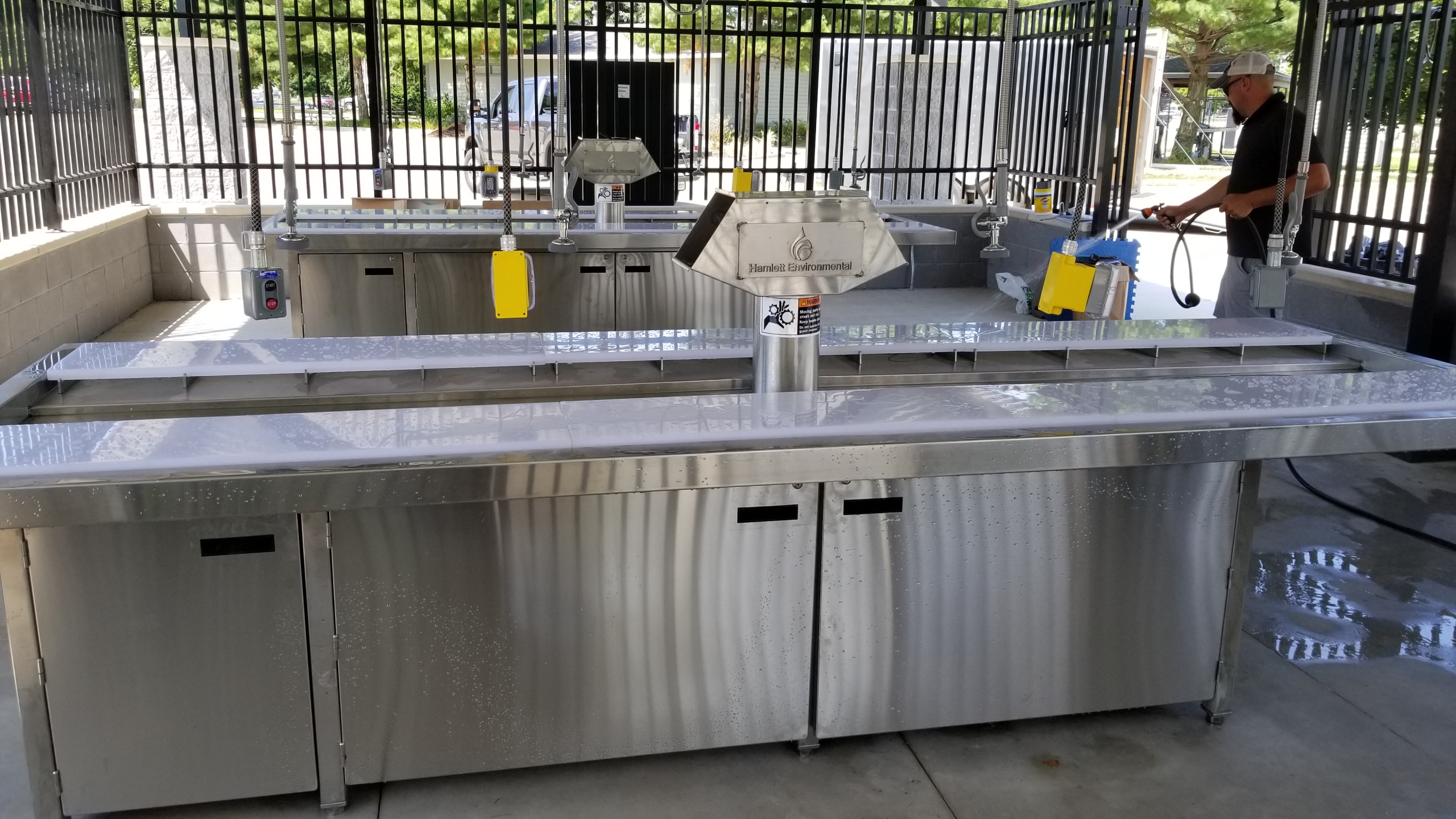 No Fuss, No Mess at South Haven's New Fish Cleaning Facility
The City of South Haven, MI recently constructed a new public fish cleaning facility at their Black River Park Marina. Timing could not be better since the King Salmon are running big and plentiful on southern Lake Michigan. Abonmarche Consulting Engineers developed the facility design and the City purchased two fish cleaning tables from Hamlett Environmental Technologies Company. Our Model FCS12 incorporates a heavy duty, twin shafted grinder beneath a high quality, stainless steel table to process fish carcasses prior to entering the City's sanitary sewer system. Hamlett Environmental has provided more than a half dozen of these tables to other municipalities along the Great Lakes shoreline.
Our FCS tables have proven to be the most reliable and capable of processing the carcasses of those BIG Great Lake's lunkers. The table provides several work areas for anglers to fillet and clean their fish and the heavy duty grinder disintegrates the unwanted carcass into bits and pieces that can travel through the sewer system for final processing at the local water reclamation facility.
It is amazing how a well-designed and operated public fish cleaning facility becomes the "center of attraction" at these marinas. Often you will have large groups of tourists and residents gathering around to watch successful anglers open up their coolers and process their day's catch. After each tasty fillet is separated from the carcass, the angler deposits the remains into our "lunker eating" chute. The rest is history so to speak. Please click contact us for additional information and good luck landing the big one!!!